Early last month, Janettee reached out to Serve More with a desperate request. She and her husband Nathan had been given an ultimatum to make repairs on their home or suffer criminal prosecution and eviction. Old, rotting siding, warping facia boards, and peeling paint had caught the attention of city inspectors. So for nearly a year, they'd been trying to make repairs to their home that would stop the code violation citations from the city. Then, inspectors gave them a deadline of July 27th to make all the needed repairs and paint.
With two small kids and what seemed like never enough time and never enough money, they had been looking for some help to stop the tickets.
Look at these photos from the day we first met Janettee & Nathan: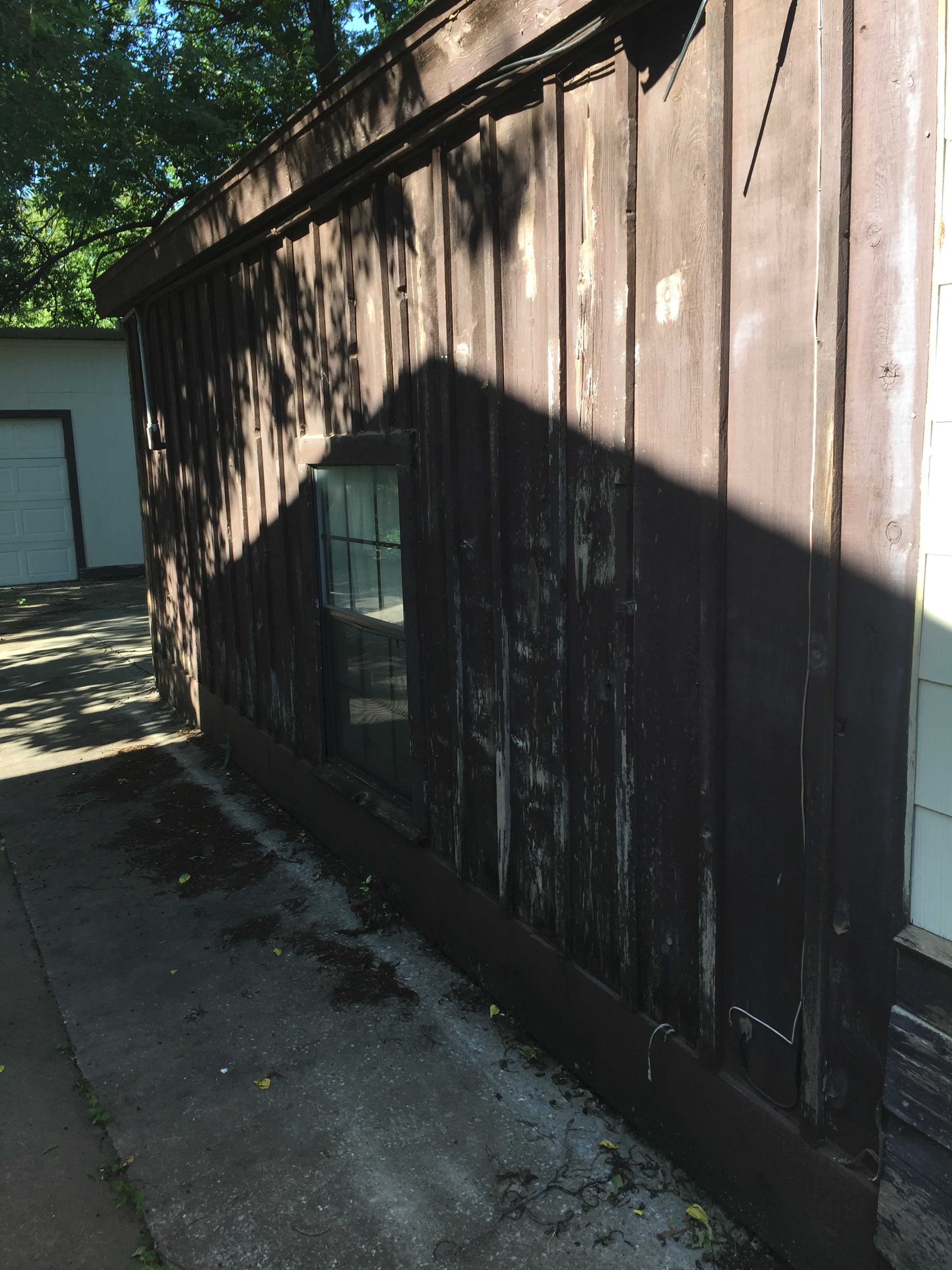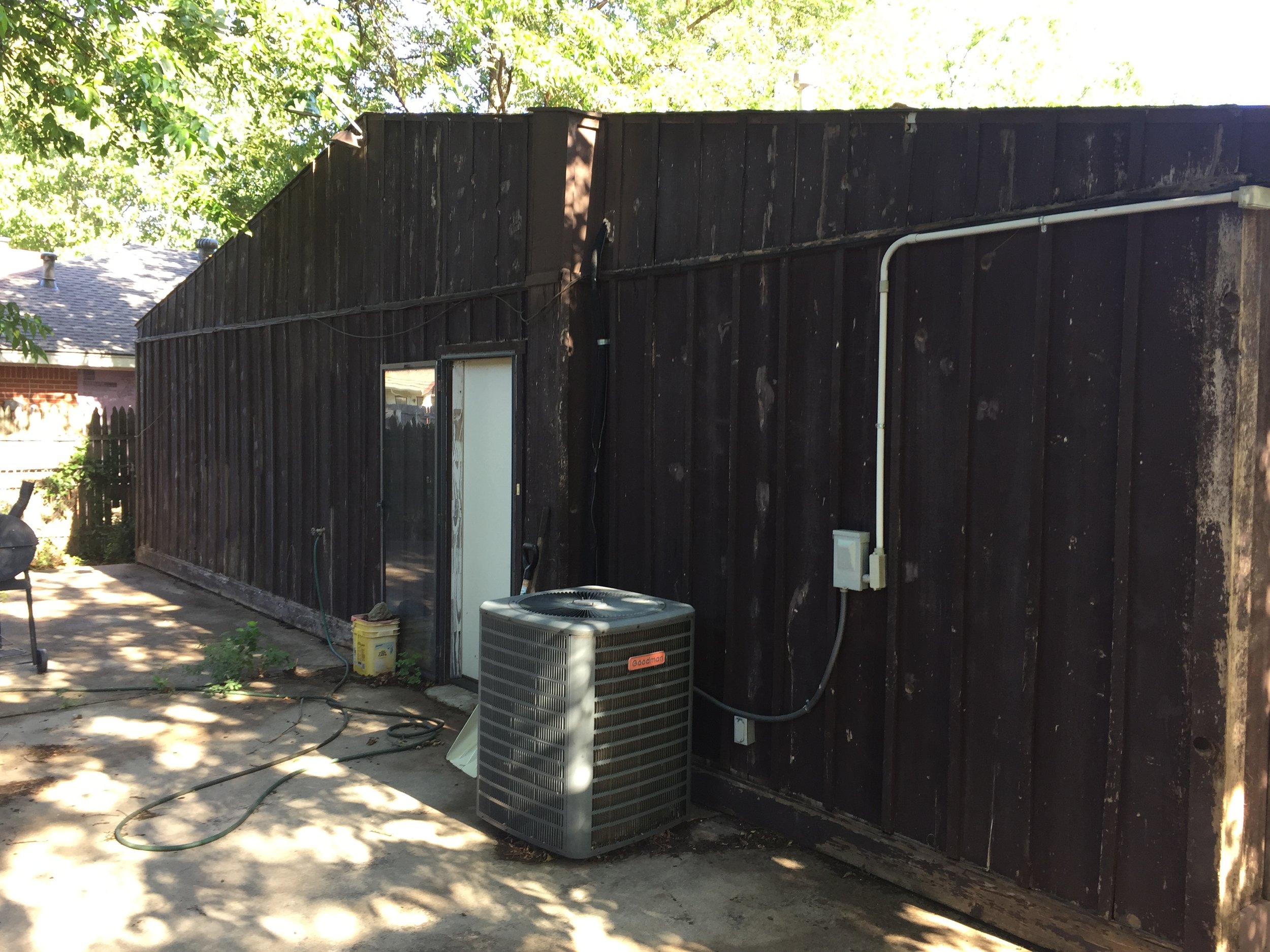 Few people realize this but when you live in a city, you live under municipal codes such as "No Deferred Maintenance." That means missing siding or peeling paint can earn you a citation — a ticket you must pay, just like a speeding ticket. But what happens if you don't have the cash or supplies to make those repairs right away? Or working two or more jobs means it's tough to fit that project in to your schedule? Well, the tickets continue to come.
That's exactly what happened to this family. Several tickets in, this situation became a disaster. See, after issuing several citations, city officials can write an eviction notice or threaten criminal prosecution. Since Janettee and Nathan didn't have the cash, supplies, or time to make the repairs, they now faced arrest for their mounting tickets or worse, being kicked out of their home with their two kids.
But there's hope.
This is why we launched our Neighborhood Renewal program — to provide critical home repairs to families facing eviction or unsafe living conditions. Not everyone has a neighbor who can help or even wants to help families like this. Jeanettee & Nathan's neighborhood is made up largely of elderly folks and single moms. So Serve More Volunteers can step up and be great neighbors to these folks!
Check out the finished product once Serve More Volunteers fixed the siding and painted:
It's very likely that you and I both know what it's like to try to do a project for a while and have it just constantly escape us. But when that project getting done is the difference between you going to jail or continuing to provide for your kids, you need help.
Why give to Serve More? Why volunteer to love your neighbors? Because there are neighbors suffering disasters alone when all they need is a few pairs of hands and some donated materials. We must remember — in this city, we are all neighbors.